Lesta Rae Kneebone
5 JUNE, 1919 – 24 APRIL, 2020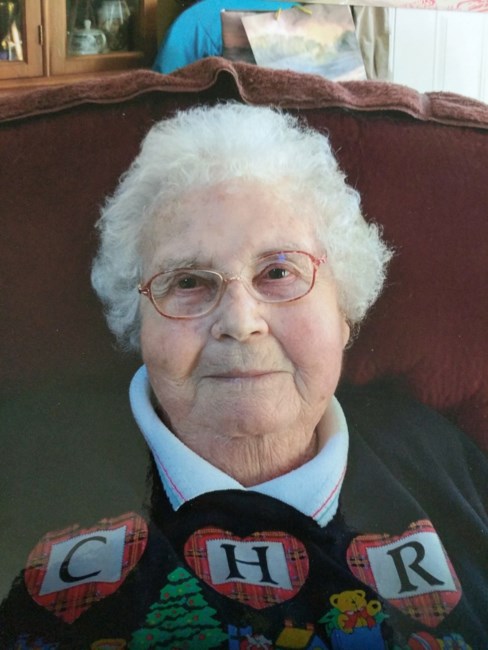 Obituary Of Lesta Rae Kneebone 100 years
June 5, 1919 – April 24, 2020
She was born in Tacoma, WA. While working as a Lifeguard at Jantzen Beach she met, then later married Virgil Curtis Kneebone on March 29, 1945. During WW II she worked with Blueprints at the Vancouver Shipyards. She enjoyed dancing with her husband with the Windy Whirlers Square Dancers in Troutdale, and the Eagle 8's later in Colorado Springs.
Lesta was a homemaker when kids were in school. Later she worked as a babysitter, maid, and at her son's high school cafeteria. She was a member of the Red Hat Ladies and Loners on Wheels (LoW), an RV club for senior singles. Lesta had a passion for animals (mainly cats), her church where she was a Wedding Planner, reading, travel, and spending time at the Oregon coast. She regularly watched college & professional sports, earlier the Denver Broncos, and later the Seattle Seahawks, Mariner's baseball, and Oregon college football & baseball teams.
Lesta is buried in Willamette National Cemetery in Portland, Oregon, USA.
She is survived by her children, Rebecca Keogh of Portland, OR, Bruce Kneebone of Henderson, NV, and Roger Kneebone of Scottsdale, AZ. Also, her grandchildren, Robin Crumpler & Bobby Keogh, & great grandchildren Mariah Crumpler, Dreya Crumpler, Mikayla Keogh, Jesse Keogh, and Jordyn Keogh.
In lieu of flowers, the family would be grateful for donations to one of these causes:
Foundation for the Blind 43233 Southeast Oral Hull Road Sandy, Oregon 97055
or
Salvation Army Rose Center 211 Northeast 18th Avenue Portland, Oregon 97232